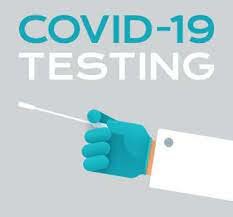 The City of Salem Department of Health is utilizing space at St. Peter's/San Pedro Church to conduct COVID 19 testing during the pandemic. Ordinarily the hours of operation are 9am to 3pm, Mondays through Thursdays and 9am to 2pm on Fridays. They are closed on weekends and holidays. They are closed on Christmas Eve and New Year's Eve. For updated information on this testing site, please refer to the Salem Board of Health online.
The testing site is a walk-in operation--no appointments are necessary.
El Departamento de Salud de la Ciudad de Salem está utilizando espacio en la Iglesia de St. Peter's/San Pedro para realizar pruebas de COVID 19 durante la pandemia. Por lo general, el horario es de 9 am a 3pm de lunes a jueves, y de 9 am a 2pm los viernes. La clinica está cerrada los fines de semana y días festivos. Para obtener información actualizada sobre este lugar de pruebas, consulte la página en línea de la Junta de Salud de Salem: Salem.com/vaccines.
No es necesario concertar una cita en este lugar de pruebas.